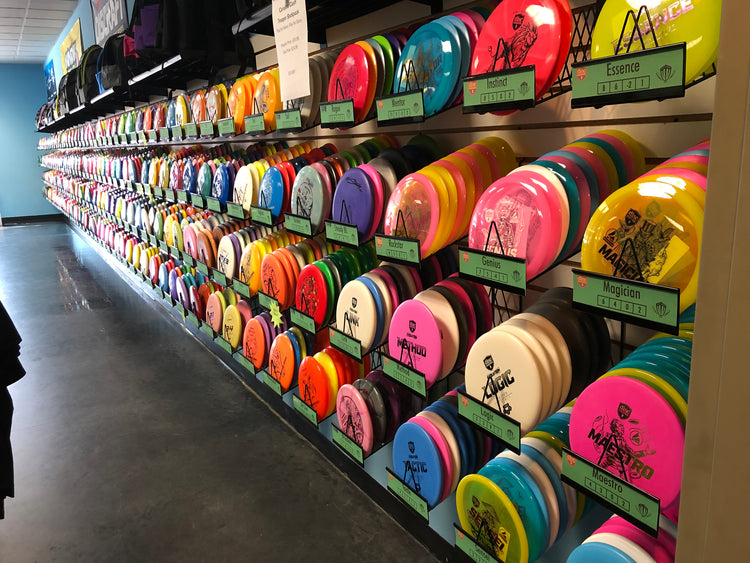 Thought Space Athletics Praxis
speed:

3

glide:

3

turn:

0

fade:

1
The Praxis is a new throwing putter from Thought Space Athletics that is well suited for approach shots as well as for drives off the tee. It can be comfortably thrown backhand or as a forehand approach option.
Diameter

21.2cm

Height

1.8cm

Rim Depth

1.4cm

Inside Rim Diameter

18.8cm

Max Weight

176.0gr
---
While Thought Space Athletics started out as an apparel company in 2012, they worked hard to bring the disc golf community not only high quality and high-end design and apparel but also the same quality when it came to disc maunfacturing.
They provide a cutting-edge design service to go with a growing lineiup of molds and plastic blends with artistic flair. Seriously, checkout their artwork. We'll wait here.