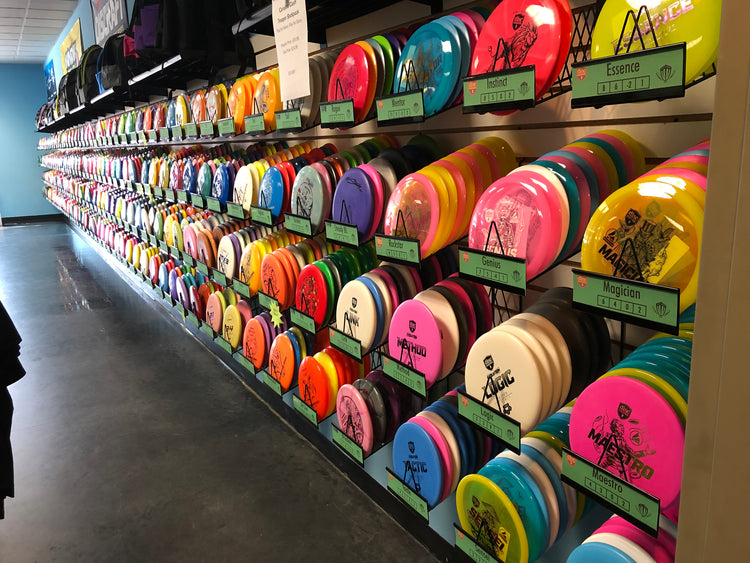 speed:

6

glide:

4

turn:

0

fade:

4
The Demon is an extremely overstable midrange driver. Think of it as a Discraft Zone on steriods. This disc will hold its line into any wind.
It's a fast disc with an extremely hard finish to the left making it very predictable. A hyzer line will give a sweeping arc path that will knife into the ground. A solid disc for strong fade shots, skip shots, and sidearm hyzers.
Diameter

21.1cm

Height

1.9cm

Rim Depth

1.2cm

Inside Rim Diameter

17.7cm

Max Weight

175.1gr
---
As their name implies Gateway is based in St. Louis and has been active in the disc golf community since 1994. When they're not busy help design disc golf courses (the current count is over 90!) they have created a special line of discs including their popular putter the Wizard.
They were the first to develop wide-winged drivers to battle wicked headwinds and currently have over 32 PDGA-approved models available in three plastic blends: Diamond, Platinum and Sure Grip. They've recently started working with hemp polymers which is sure to attract a, uh... um... new market of players.